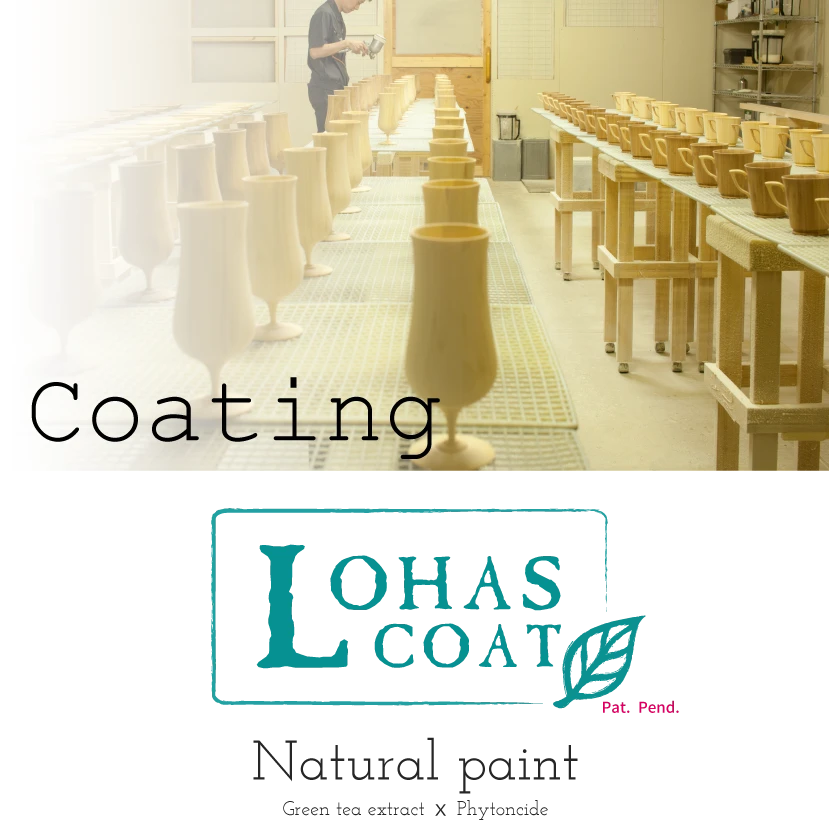 LOHAS COAT
LOHAS COAT is a coating technology developed in-house that suppresses e-coli and staphylococcus aureus thanks to a synergistic effect of the paint that contains natural green tea ingredients and phytoncide already a component of the bamboo itself.
All RIVERET tableware utilizes this new LOHAS COAT technology, allowing us to manufacture safer and more reliable natural dishware. * This coating is not guaranteed to control all bacteria or long lasting benefits.

We six layer coating (Food Sanitation Act compatible paint) that permeates inside of the bamboo, you can use it without problems for colorful dishes and oils.

This technological development resulted in tableware compatible with home dishwashers. Of course, it is also possible to wash our tableware with a mild detergent and a sponge just like everyday tableware made from ceramic or glass.