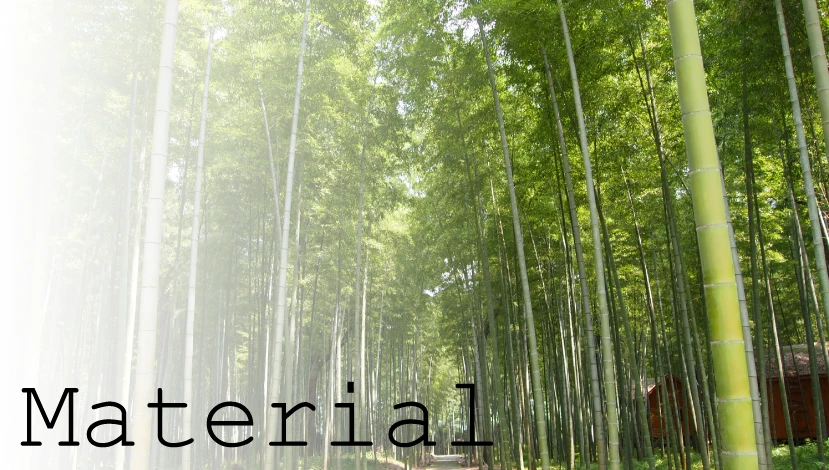 Bamboo Farm
The basis of monozukuri lies in the material. Nakayoshi Shoji Co., Ltd., the managing company of RIVERET, started researching bamboo since its foundation in 1988, purchasing a 18 km2 bamboo mountain in Jiangxi Province, China. The company grows and manages about 1.5 million bamboo plants. Requiring no pesticides or chemical fertilizers, Moso bamboo is a continuously renewable natural eco resource.

The Moso bamboo used to make RIVERET tableware grows large in a short life cycle of 3 to 5 years. Planting trees is also not needed because Moso bamboo propagates itself through the underground spread of rhizomes. There is also no need to use pesticides or chemical fertilizers to increase the rate of growth. Bamboo is a revolutionary natural resource that can be continuously and efficiently renewed with minimal land use. Use of bamboo is an effective method of utilizing resources to stop deforestation, which is a major cause of environmental problems and global warming.

Solid bamboo to be used for tablewares is cut with safety in mind using our own lumber sawing methods. Capable of being cleaned using household dishwashers, RIVERET tableware is made from our own lumber. Highly safe, our products achieve a result of "not detected" in various hazardous substance tests. Years of material research and development have given birth to a safe, strong, high quality material.