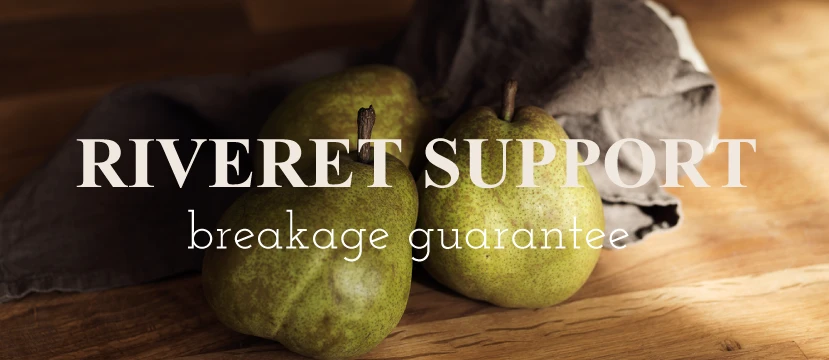 RIVERET SUPPORT
Each one of our tableware products is handmade. If any problem should occur, please contact RIVERET support. If the problem occurs within three months of the date of purchase, we will replace even used items. Information on how to directly contact us at RIVERET is also provided in the instruction manual included with products sent to customers.
*Products purchased at locations other than our regular shop may be outside of warranty.
*We can not assume the responsibility for problems or damages resulting from failure to observe instructions given in the instruction manual.
*Deliveries are limited to residents of Japan. (Deliveries are only made inside Japan.)
*Breakage exchange will be limited to one per product.
*If the same product is not available because it has been discontinued, an exchange will be made with an equivalent item.


*Please understand in advance that this service may altered without prior notice or interrupted or terminated without establishing a set notification period.