A drinking vessel born for beer
Maximize the taste of beer. This beer container was born by looking at the properties of beer.
The love of beer crosses over every barrier, including country borders, genders, lifestyles, scenarios, and generations. While beer is popular among the general public, and it's readily enjoyable taste is appealing, it truthfully has very delicate properties. Product development at RIVERET starts by knowing the characteristics of beer.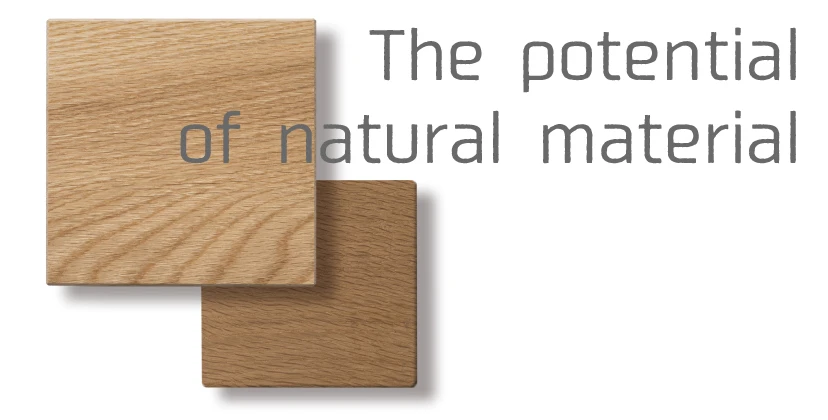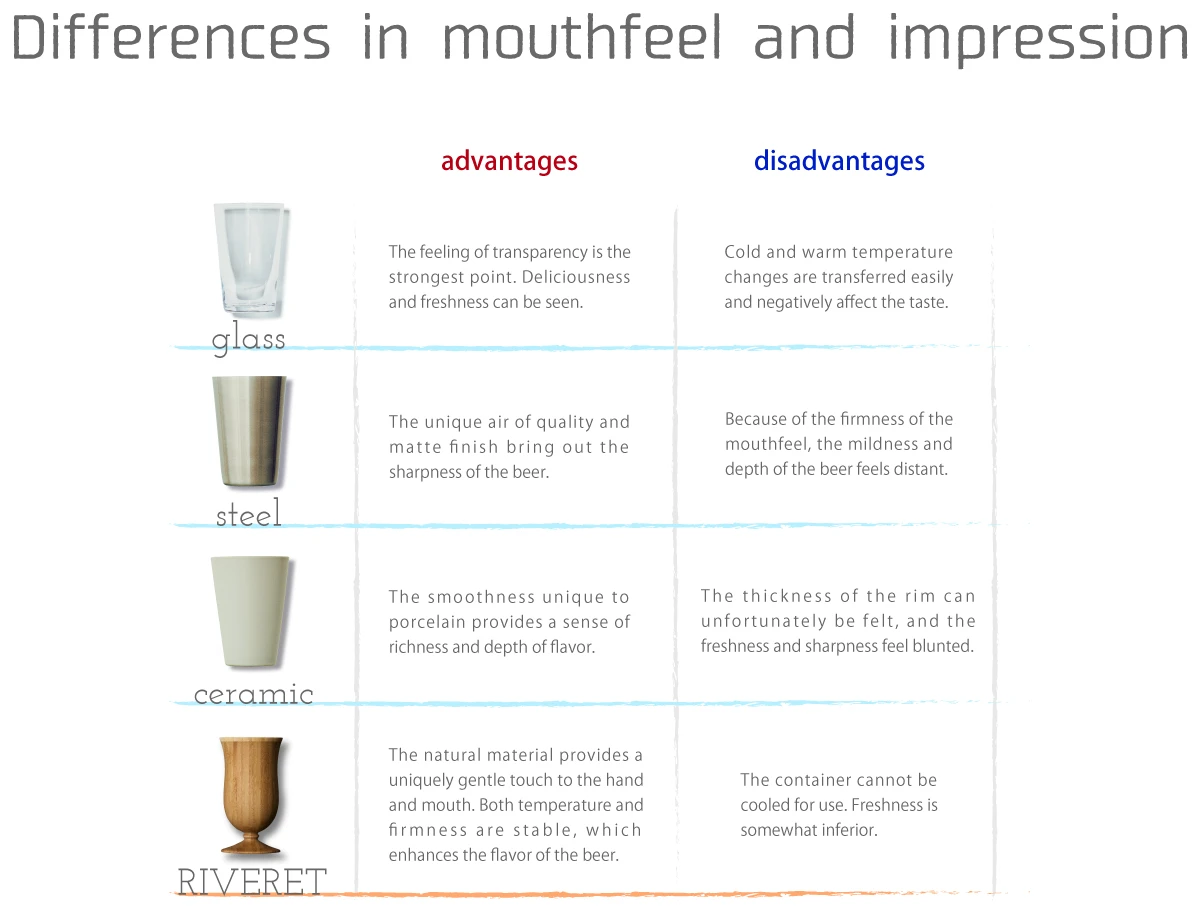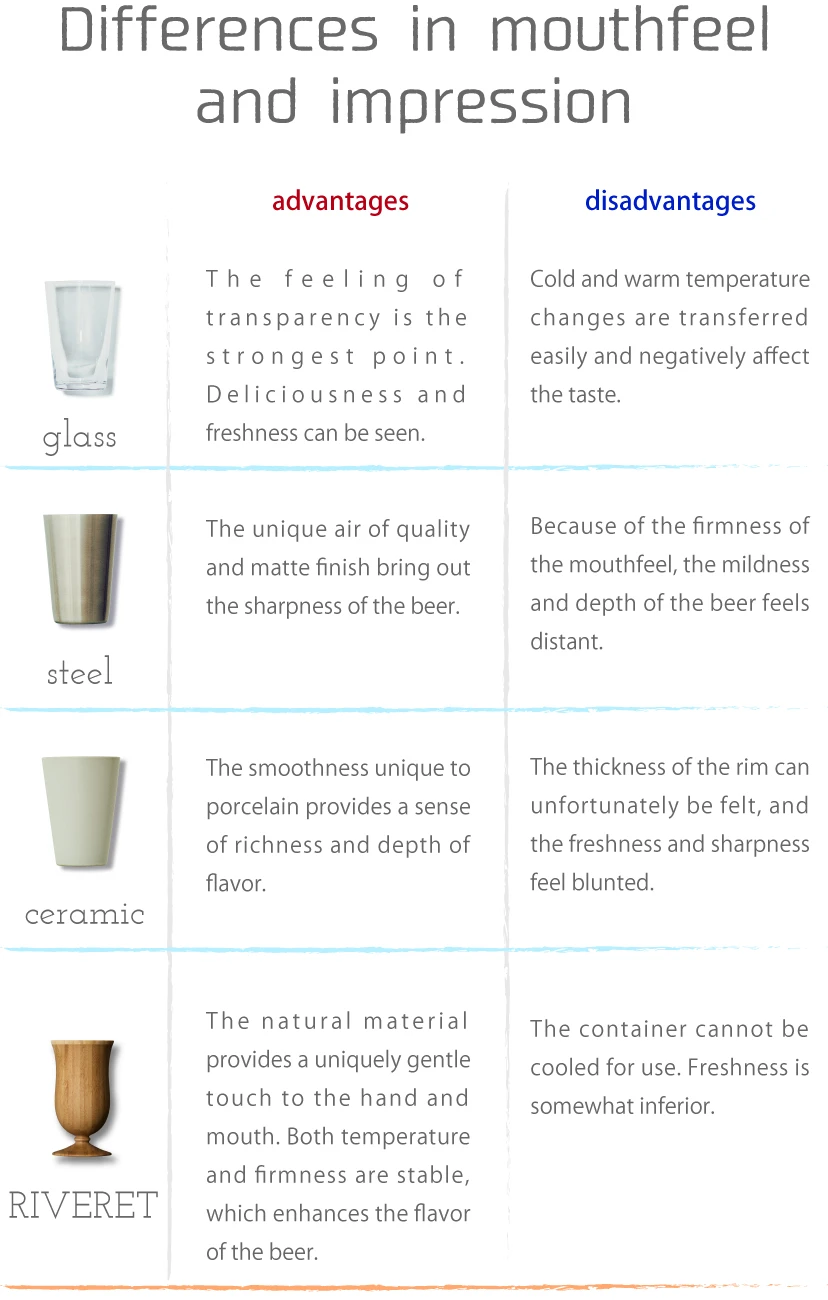 Naturally, materials cause changes in appearance and taste. Nothing may surpass glass when drinking the first sip of beer under the sun in the middle of summer. However, the ability to enjoy the natural taste of beer steadily through all four seasons is a strong point of RIVERET vessels made of natural material.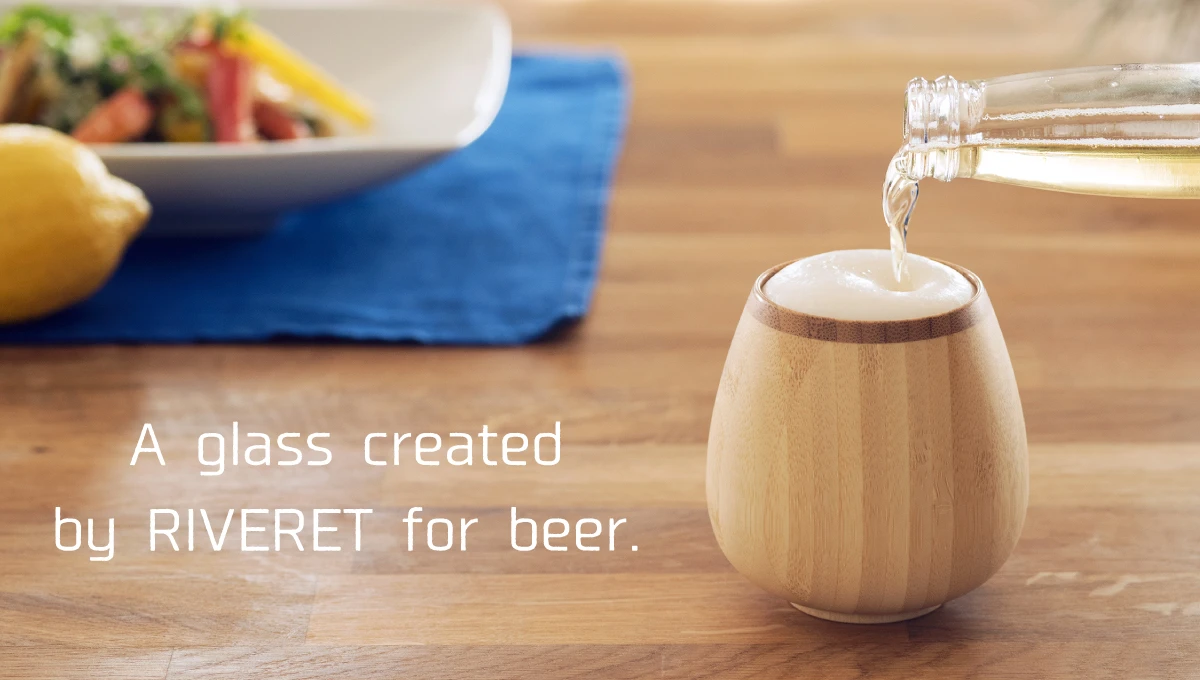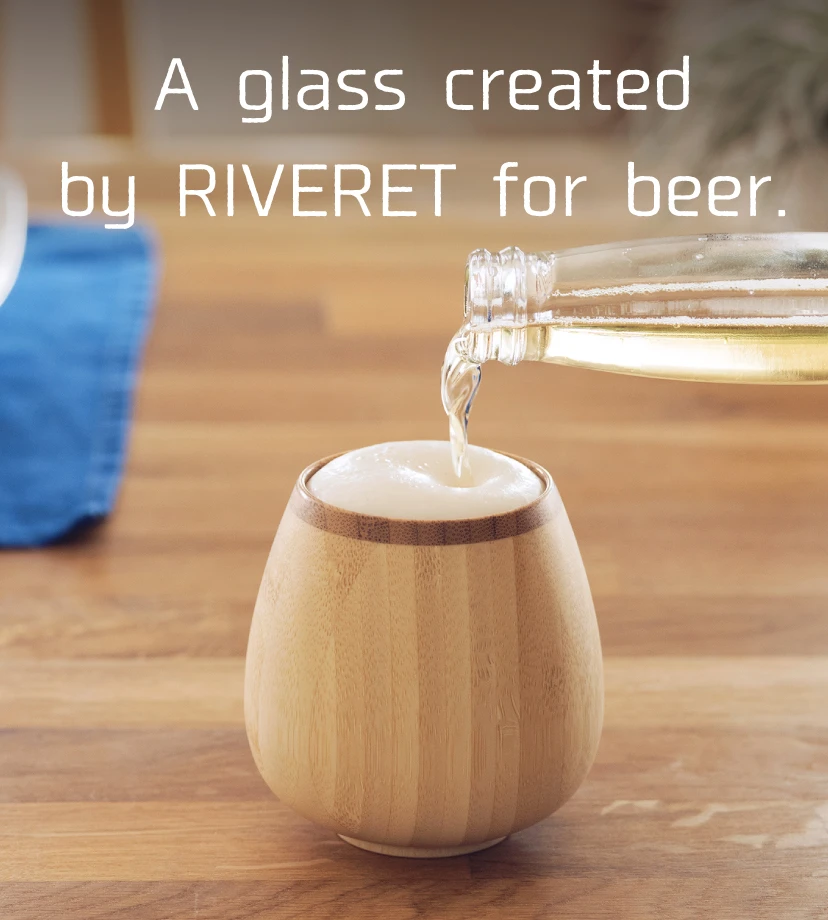 These vessels were created by RIVERET through research and development according to our unique point of view. They offer different methods of enjoyment depending on the type of beer or setting. Choose an item that RIVERET recommends with confidence and experience the differences in aroma and flavor.